The links in this post contain affiliate links and I will receive a small commission if you make a purchase after clicking on my link.
Target + Adam Lippes = Plaid Glam to get you all set for the fall!
I miss going to Target these days but they're only a click away.  And I've somehow gotten the hang of the hassle free shopping afforded by their online store instead of jostling with the crowds who, like me, can't get enough of this store.  And did you hear about their $25 minimum for free shipping?  How can you beat that?!
I also get so hyped up when I hear about their famous collaboration and partnerships with known designers, artists and brands for limited edition collections sold exclusively by Target.  Just this weekend, they released the fab plaid collection for beauty, home and apparel by Adam Lippes.  I can't make up my mind which color scheme I'm going to take for myself or will I mix and match??
Whether you're looking to go bold with red and black or go conventional yet sophisticated with black and white or do elegant with oatmeal and white, you will have a grand time pulling the limited edition pieces into one "Look at gorgeous me" ensemble.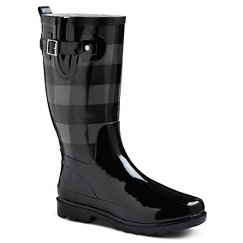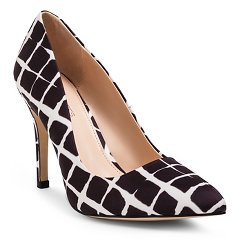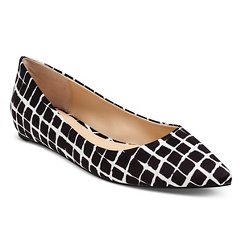 Of course, I had to start with the shoes! The even better news is that the apparel is available in plus sizes !  As someone who isn't exactly super model material, finding a gorgeous line then realizing that they were specifically made for the smaller figures can be such a frustation.  Well, this one's available in regular and plus sizes. How cool is that?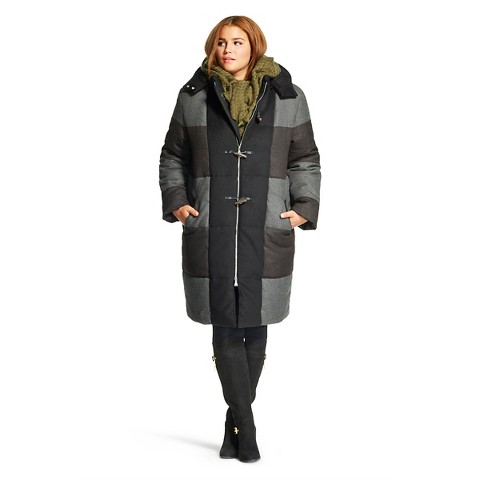 I so love this look as well — with the soft hues of oatmeal and white in layers.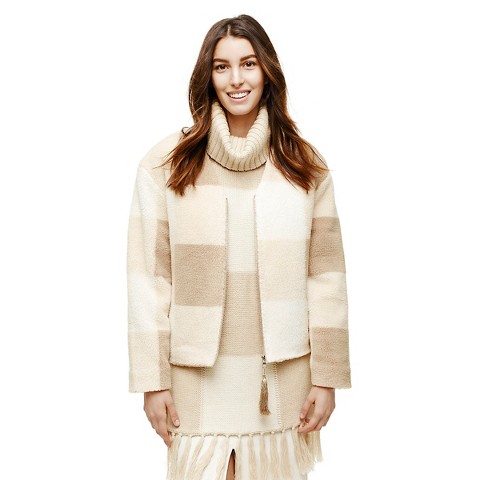 And I haven't even started raving about their home collection!  Everything from decorative pillows ($25.00)  to table lamps  ($44.99 less 10% with code and less 15% if you spend $125 on select home decor) from other brands sold by Target are also available.  With this whole look and the Target prices we love, you're going to go crazy redecorating!
Remember it's only available for a limited time, so try to grab yours while stocks are available..  My personal faves: